References
Hütte Klein-Reichenbach Gesellschaft m.b.H.
Hütte Klein-Reichenbach (HKB) was founded in 1892 as a brick factory and was rebuilt in the 1960s as an aluminium smelting plant. Aluminium has been metallurgically produced as one-pieces and granules ever since. These are used for deoxidation and as alloying agents in the production of steel. Today, the HKB is a state-of-the-art, efficient aluminium smelting plant with a capacity of 50,000 tonnes annually and is considered an established partner in the steel industry.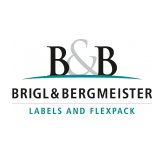 Brigl & Bergmeister GmbH
B&B is the leading manufacturer of labels and flexible packaging paper. Approximately 100 billion labels are printed out on B&B-paper every year. The factory Papirnica Vevče is located in Slovenia, in the greater Ljubljana area. A collaboration that initially started off as a joint venture has developed into a wholesome partnership. Since 2004, Papirnica Vevče has been a 100% subsidiary of Brigl & Bergmeister. Brigl & Bergmeister, ENAGES as well as Papirnica Vevče, are members of the Roxcel business group based in Vienna.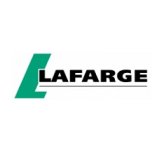 Lafarge Zementwerke GmbH
The ecological, social and economic responsibility is the foundation of the business activities of Lafarge in Austria, a subsidiary of the worldwide LafargeHolcim Group. In order to keep advancing the development of building materials, Lafarge focuses on the needs of its customers and offers innovative solutions for increased safety, comfort and sustainable construction.